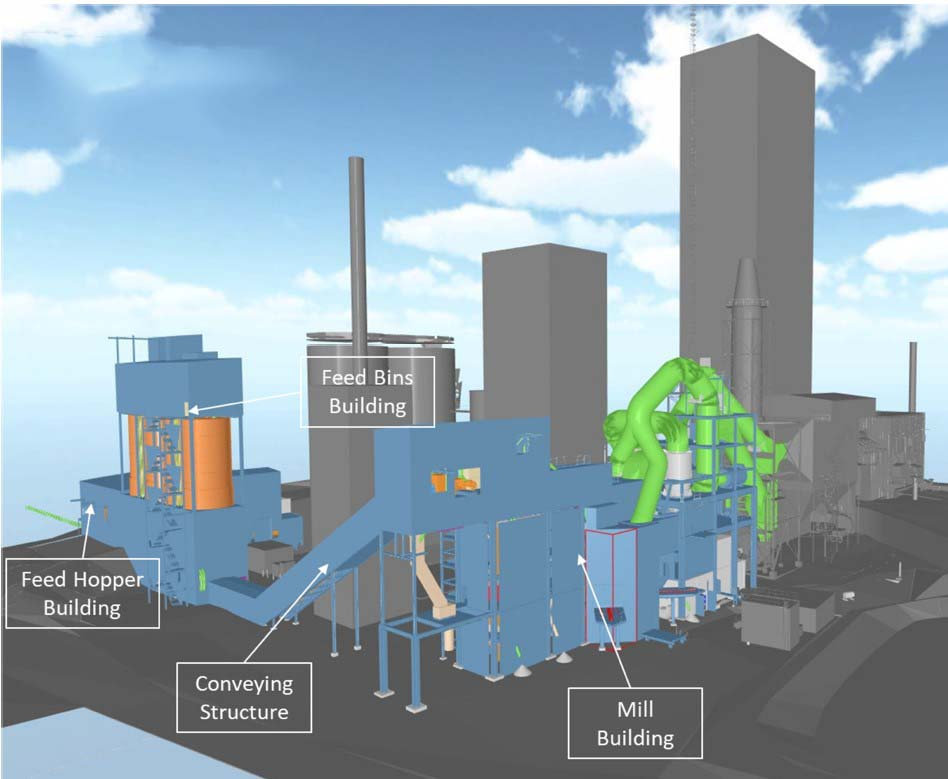 Consultant Rendering of the project, with proposed new construction
shown in colour. Hayman Construction's portion consists of the earthworks and concrete foundations.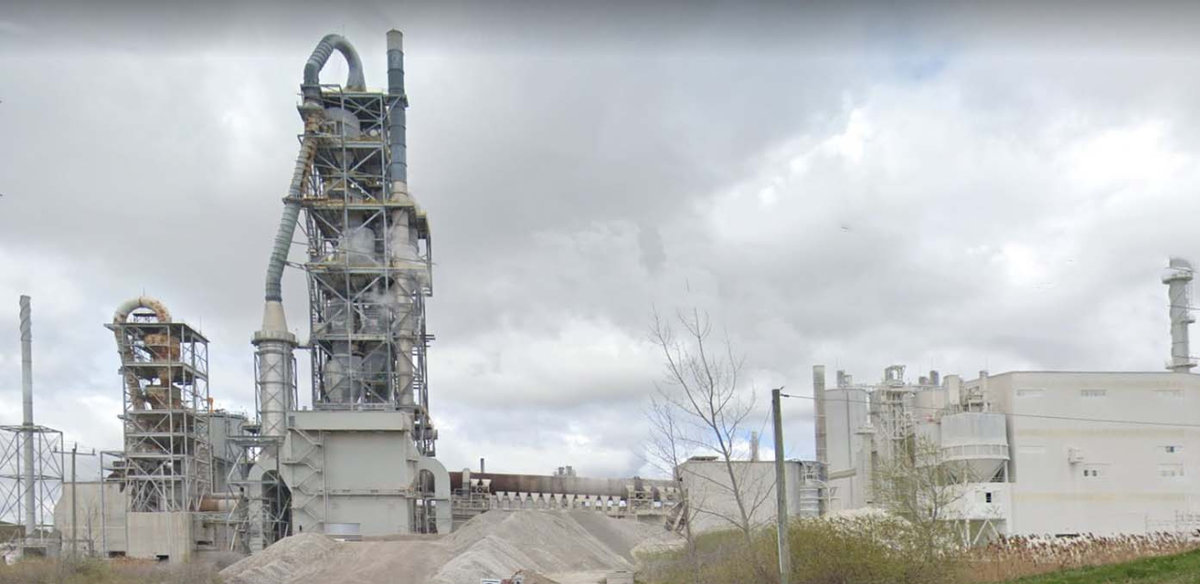 Opposite side of the existing plant from Google Street Views
Location:

Embro

Owner:

Federal White Cement

Contract Type:

General Contract

Consultant:

Unitec Engineering Ltd.

Value:

$7,260,000

Start:

March 2023

Completion:

December 2023

Description:

Raw Mill expansion to an existing cement manufacturing plant, consisting of civil work for the Feed Hopper Building, Conveying Structure, Feed Bins Building and Mill Building.